2018.10.11 DEED Open House
26-06-2019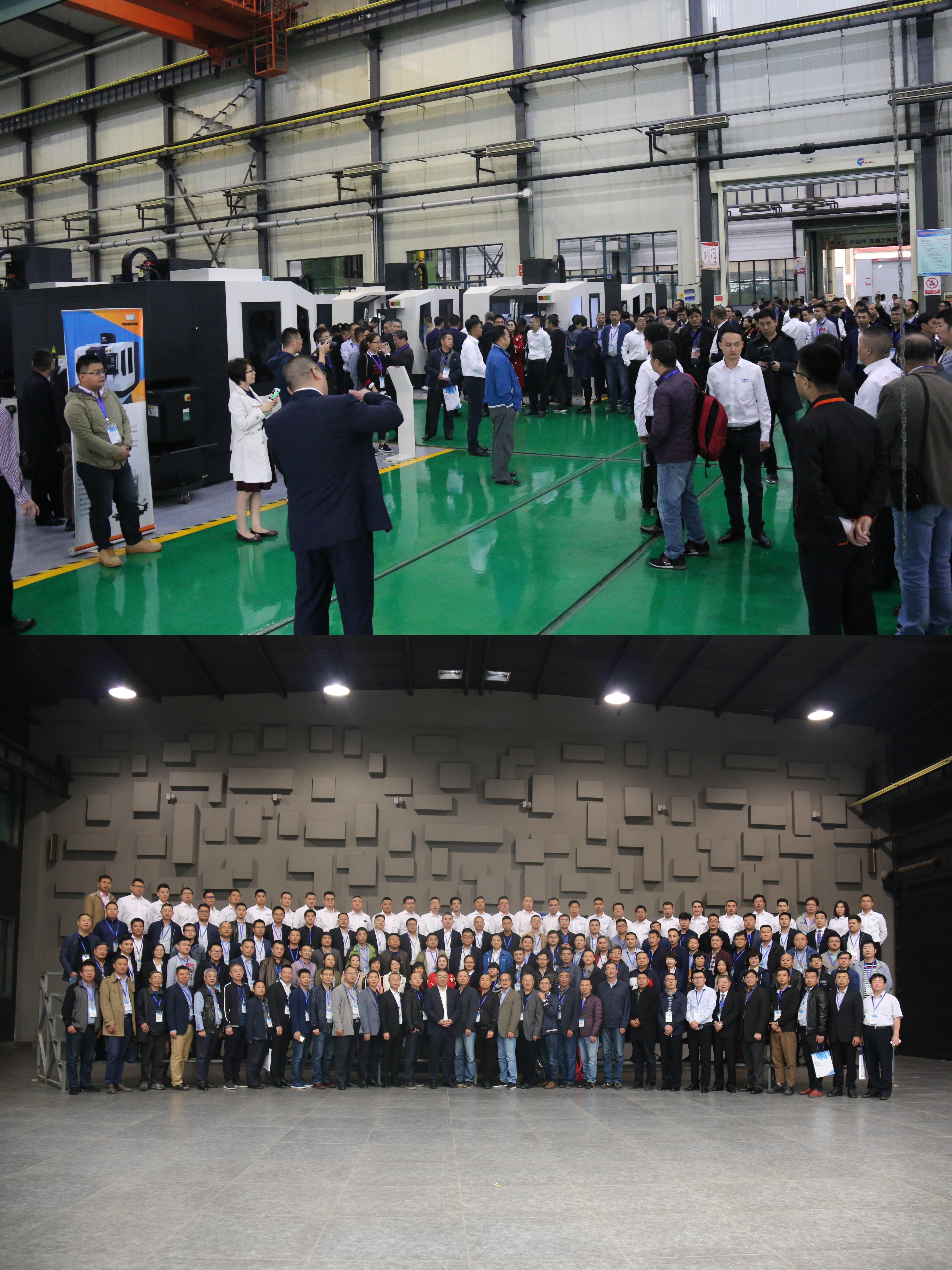 11th October 2018 is our Open House Day !
Thanks for all our distributors coming and support.
New mineral casting and steel welding machining center will never let you down.
Welcome to visit our factory .
Shandong DEED Precision Machine Tool Co., Ltd. was established in 2017, located in Yanzhou District, Jining City, Shandong Province, with a registered capital of 220 million yuan, covers an area of 200 acres, and has more than 400 employees. It is the governing unit of China Machine Tool Industry Association and the key enterprises of Shandong high-end equipment manufacturing. The company is committed to the development and manufacture of high-end CNC machine tools. The main products include high-speed vertical machining center, large-scale gantry machining center, high-precision five-axis linkage machining center and CNC milling and boring machine. The products are widely used in aerospace, military, marine vessels, automobile manufacturing, rail transportation, wind power equipment, electronic molds and other industry users at home and abroad.
With the successful transformation and upgrading of the company's machine tool, the company's product competitiveness has been continuously enhanced. In the domestic and foreign markets, it has directly competed with imported machine tool brands in Japan and South Korea, sales orders continue to grow, and the downstream user groups have gradually shifted from small and medium-sized private and state-owned manufacturing enterprises to large central enterprises, state-owned enterprises, private enterprises and military enterprises. The company has 6 sales regions including overseas regions (Germany, Hungary, Portugal, Turkey, India, Belarus, etc.), North China, East China, South China, Central China and Southwest China. The order customers are mainly from automobile manufacturing and military industry, shipbuilding, rail transit and other industries, a number of large-scale bench-marking industry users have been developed. The branding and scale effects of enterprises have gradually emerged.
The company vigorously implements the "going out, introducing" development strategy, and has reached a comprehensive strategic cooperation with Germany's well-known CNC machine tool manufacturer Rottler, and has a R&D center in Germany. The two sides share technical resources, jointly research and develop, and manufacture world-leading multi-axis linkage high-end precision CNC machine tools to jointly build high-end machine tool brands and open up global markets, and comprehensively promote international operations. Through continuous technology import and joint R&D and manufacturing, the company has deeply digested and absorbed the German high-end machine tool design concept, construction technology and the manufacturing process of key parts, components and the whole machine. The comprehensive technical level has been greatly improved and the market influence has expanded rapidly. The positioning accuracy and repeatibility accuracy of the high-precision three-axis and five-axis linkage machining center products developed by the company are higher than the national standard of precision machine tools by more than 30%. The overall quality indicators and technical indicators of the products have reached the domestic leading and international advanced level. It has won the "Chun Yan Award", the highest award in China's CNC machine tool industry, and its product precision and stability have reached the leading level in the industry.