What is "CNC machine tool cover"
13-01-2021
It can protect the hard rail, linear rail and ball screw or transmission rack of machine tool from external corrosion and damage, and prevent iron chips, dust and other dirt from entering the protected parts and affecting the normal operation of the equipment.
There are many types of shields, including steel shields, organ shields, roll-up shields and armor shields, etc. Screws are mainly protected by telescopic protective covers. The material of machine shield is generally divided into two kinds: PVC+nylon cloth and steel plate.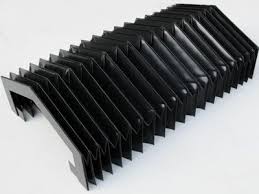 Excellent quality machine guards generally have low noise, good sealing, long life and other characteristics. With the development of science and technology, machine guards are constantly being optimized to meet the requirements of modern machine tools for high precision and high speed.