Bridge-type 5-axis linkage machining center
Bridge-type 5-axis linkage machining center
ROTTLER YONGHUA

CHINA

CASH COMMODITY

2 SET ANNUAL
This product is mainly used for high-speed processing, mainly for the precise processing of the industries including automobile manufacture, aerospace, electric power and large die mold, especially for the high-speed high-precision processing of different kinds of space and continuous curved spaces of ferrous and non-ferrous metals with big self-weight and length.
The geometric accuracy of the machine tool, positional accuracy of each coordinate axis, repeatability and the processing accuracy of the machine trial cutting parts are all comprehensive measured as per the German standard VDI. The properties, safety and environmental protection etc. of the machine all meet relevant technical standard.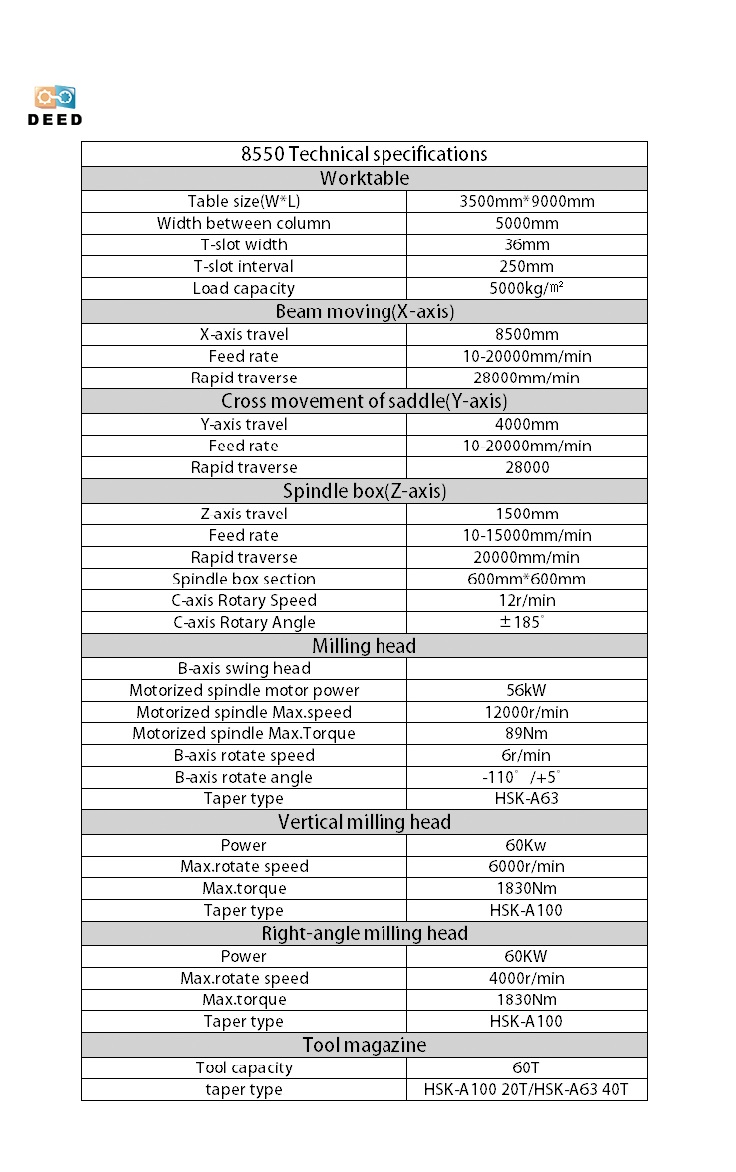 The series is a high-speed bridge five-axis gantry machining center jointly developed and manufactured by ROTTLER (Horst Rottler Maschinenbau GmbH) and Shandong Yonghua Machinery Co., Ltd. The product has high speed, high precision, high rigidity and high reliability characteristics.It can keep continue normal work with stable accuracy under the required environmental conditions . It is mainly used in automotive, aerospace, electric power and large molds and other industries for precision machining or aluminum processing.It is especially suitable for high precision and high speed milling of various space surfaces and continuous surfaces of which parts are heavier and work pieces are longer.